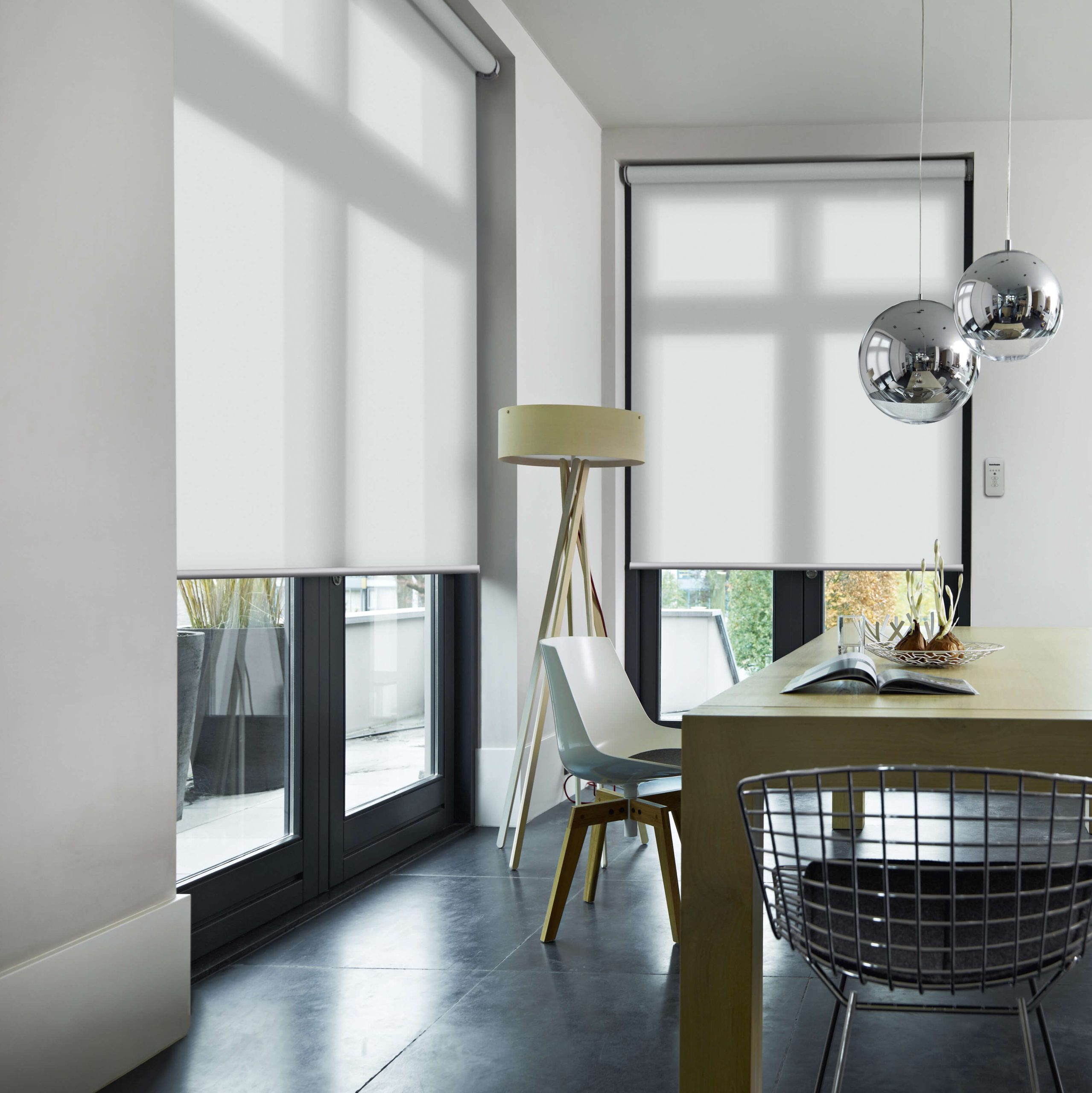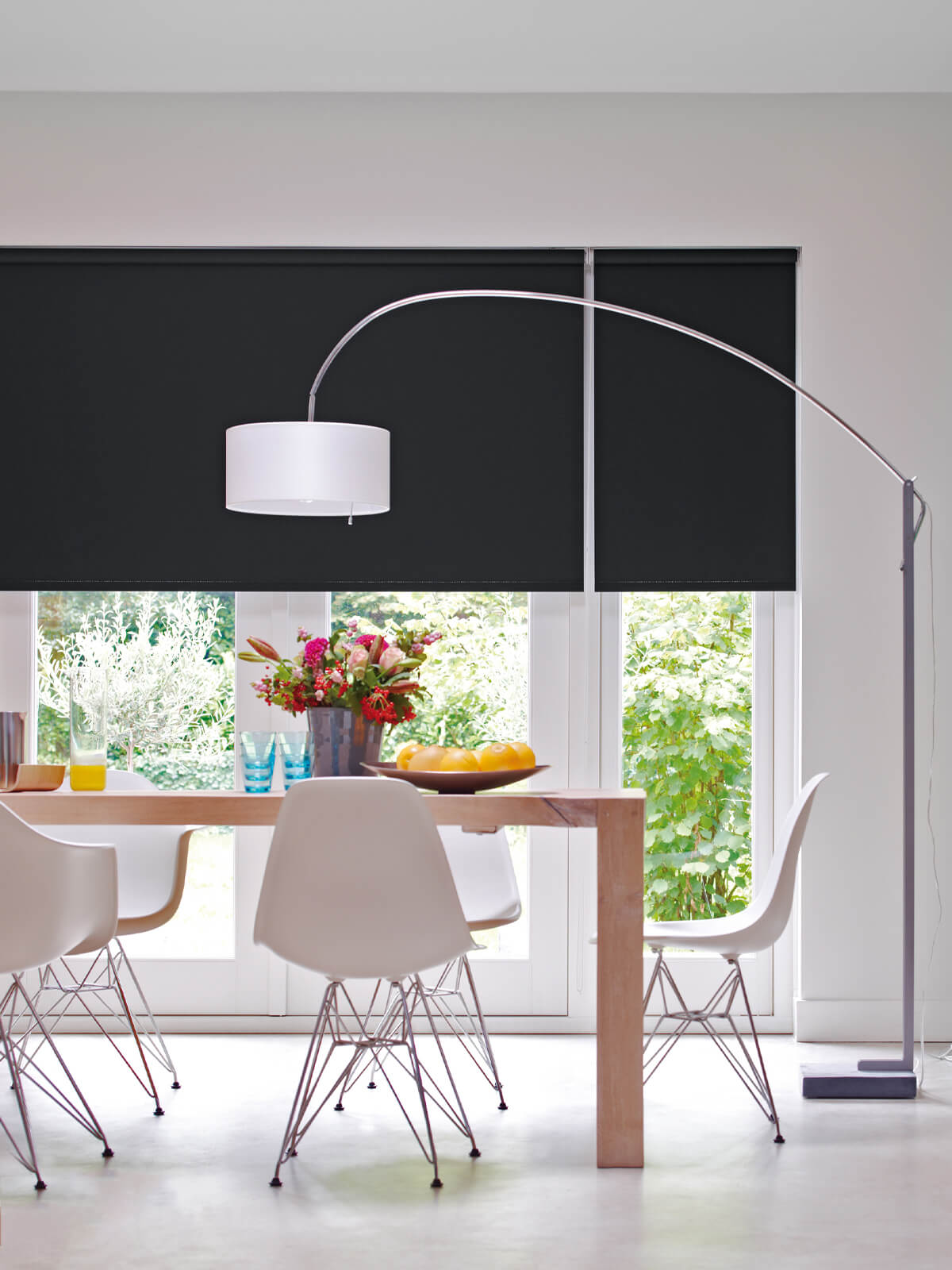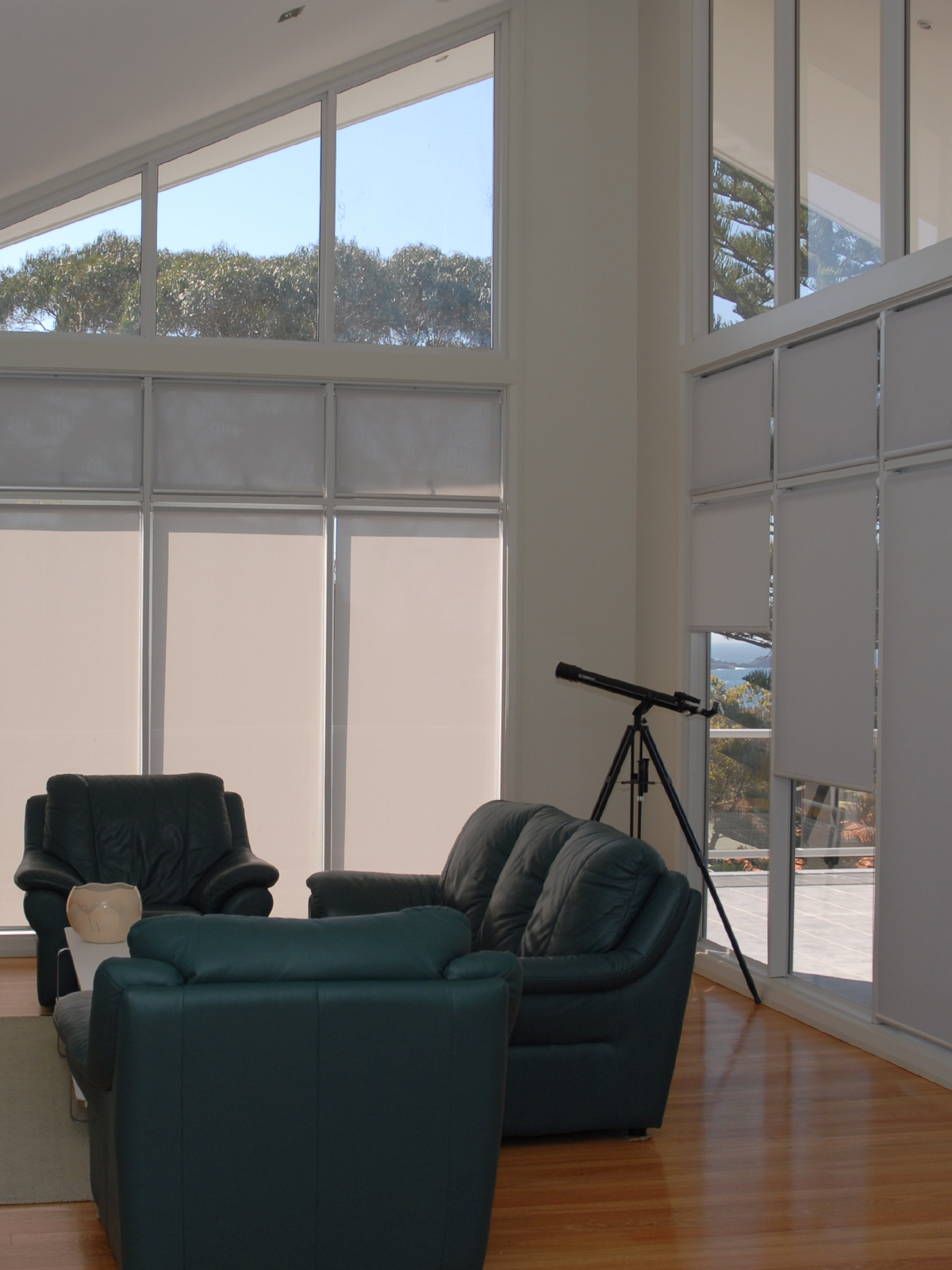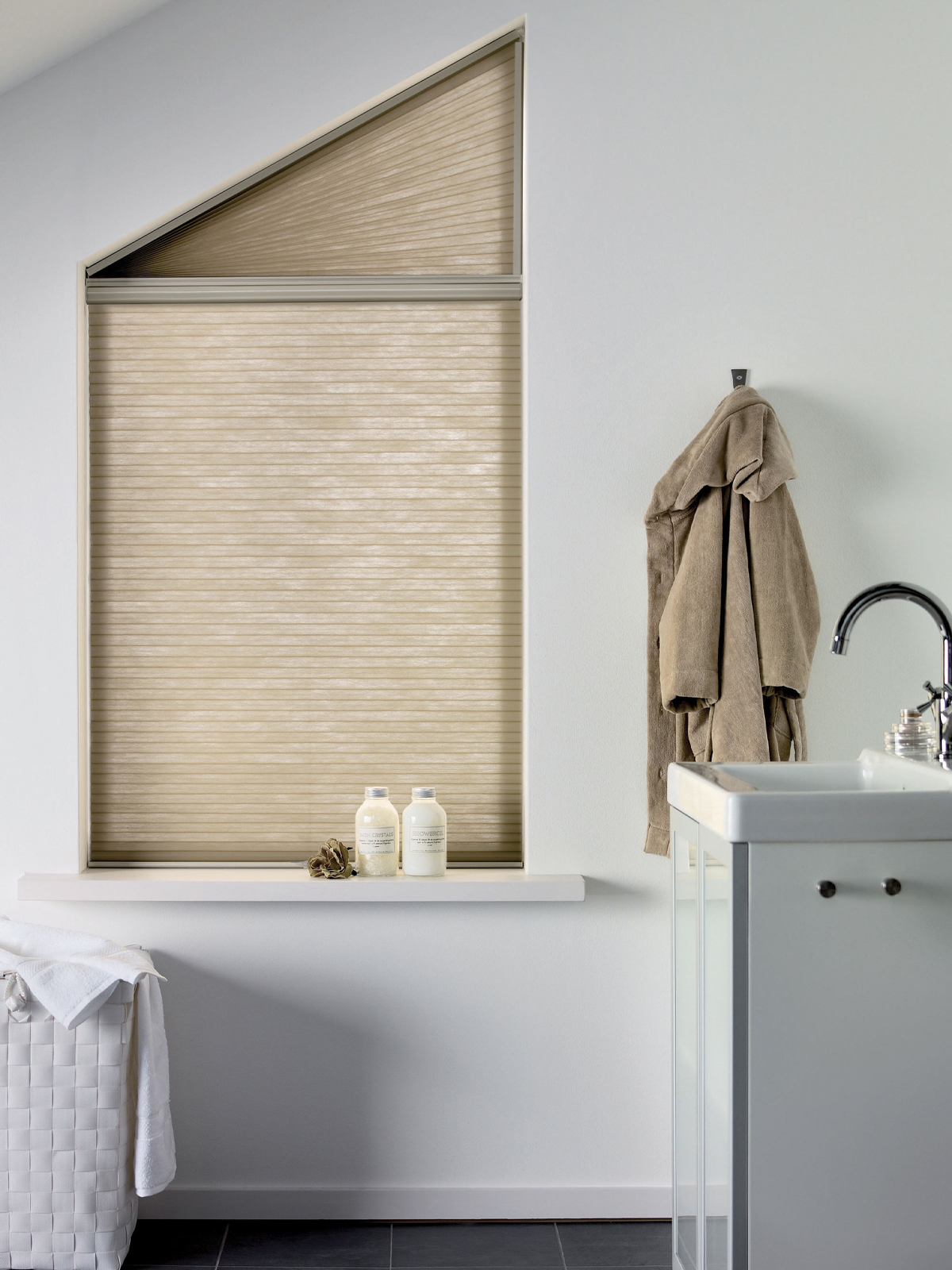 Quantum® Roller Blinds
Our range of Quantum® roller blind fabrics are designed to work in any home or apartment. Like our Cellular blinds, they come in three levels of opacity – blackout, translucent & sheer. You can mix and match from room to room with the option of the same colour facing the street.
Roller blinds offer a contemporary look, ease of use and the option of remote control. With remote controlled blinds, unsightly cords are a thing of the past. Plus, we can fit remote controlled blinds into new and existing homes and apartments. If you are buying off the plan we can provide your builder with everything they need to make the job a breeze.
We are the Illawarra's largest manufacturer of Turnils roller fabrics.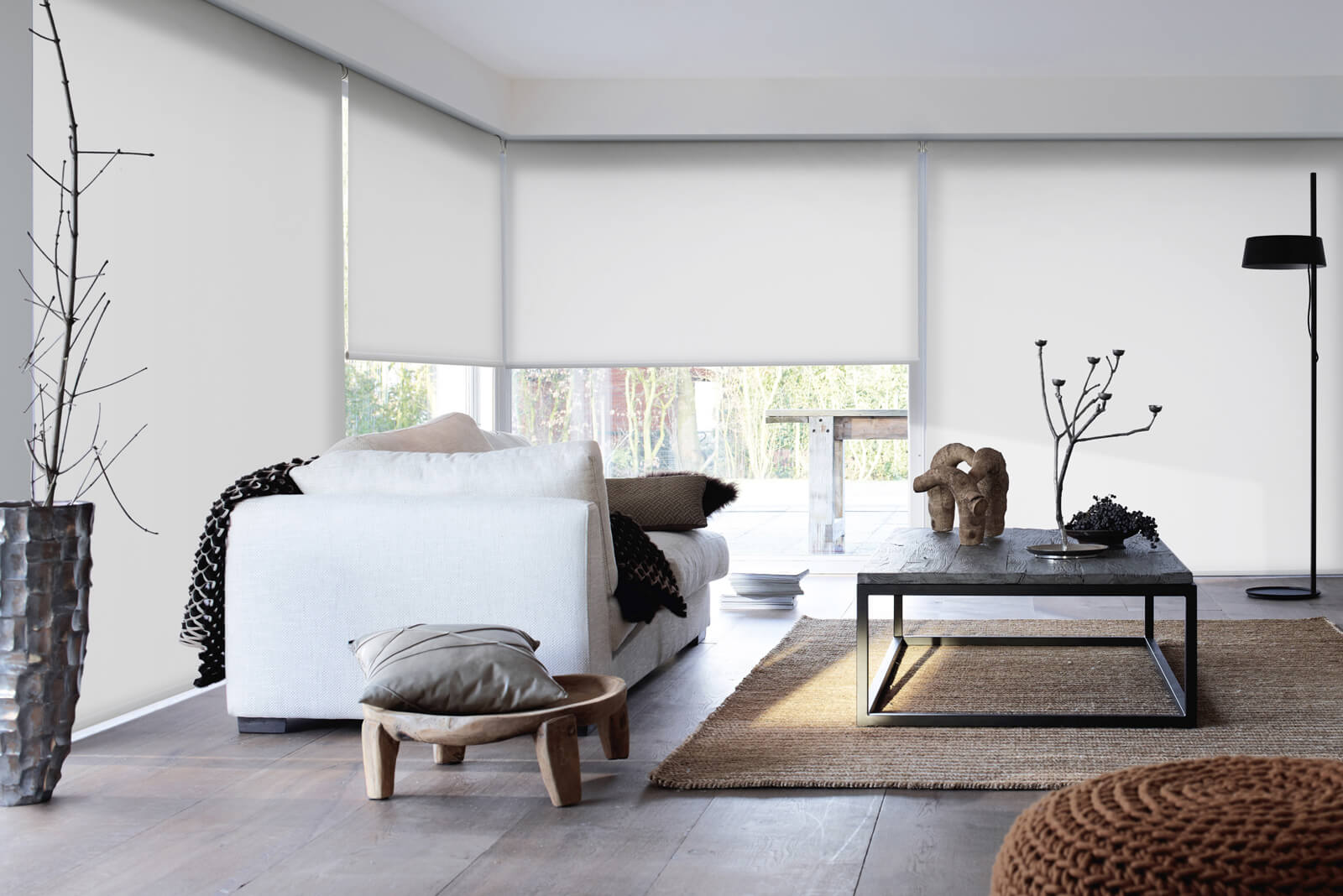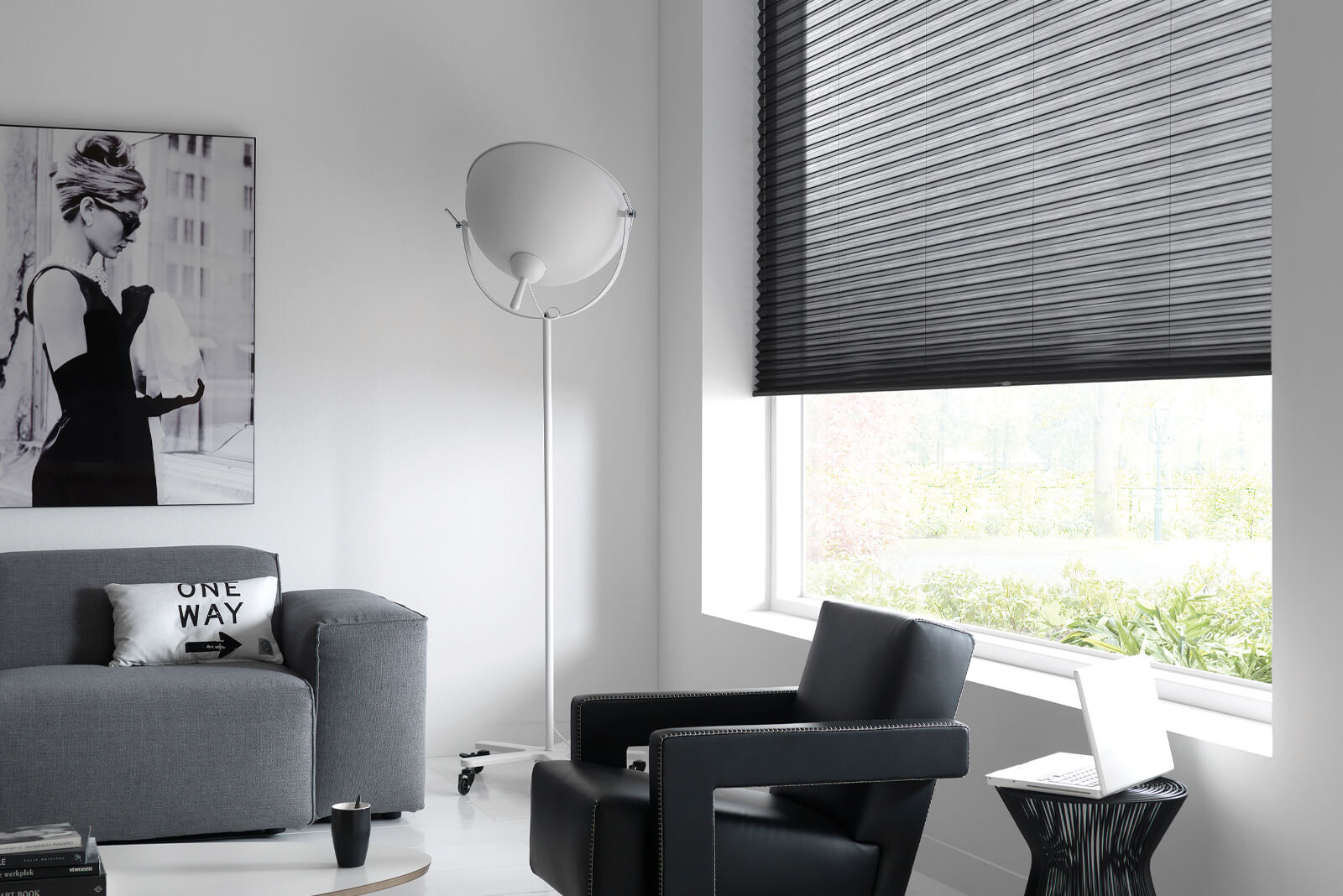 Arena Honeycomb Blinds
Arena Cellular or Honeycomb blinds offer the perfect balance of style and function. We manufacture them to fit windows of all shapes and sizes and, when raised they almost disappear.
Our Cellular blinds come in three levels of opacity, blackout, translucent & sheer. They can be used everywhere from bedrooms for room darkening to living rooms where vision out is required.
The honeycomb design also provides excellent insulation in winter. The Cellular pockets insulate, minimising the outflow of warm air, reducing the cost of heating by as much gas 32% in any room.
Lastly, the look really says it all.
Venetian Blinds
Classic venetian blinds fit perfectly into most casement style window – like those found in bedrooms.
Compact & neat fitting they can be raised up or simply tilted to regulate vision out, privacy & sun light.
Our 25mm Aluminium venetian's come in a range of colours are are incredibly compact and easy to maintain.
Our 50mm & 63mm Timber venetian's give that classic look & can be in a natural timber or painted finish. Designed mainly for tilting, our Timber venetian's look great on street facing rooms. They are a wonderful looking alternative to shutters & can be colour matched with shutters when used together.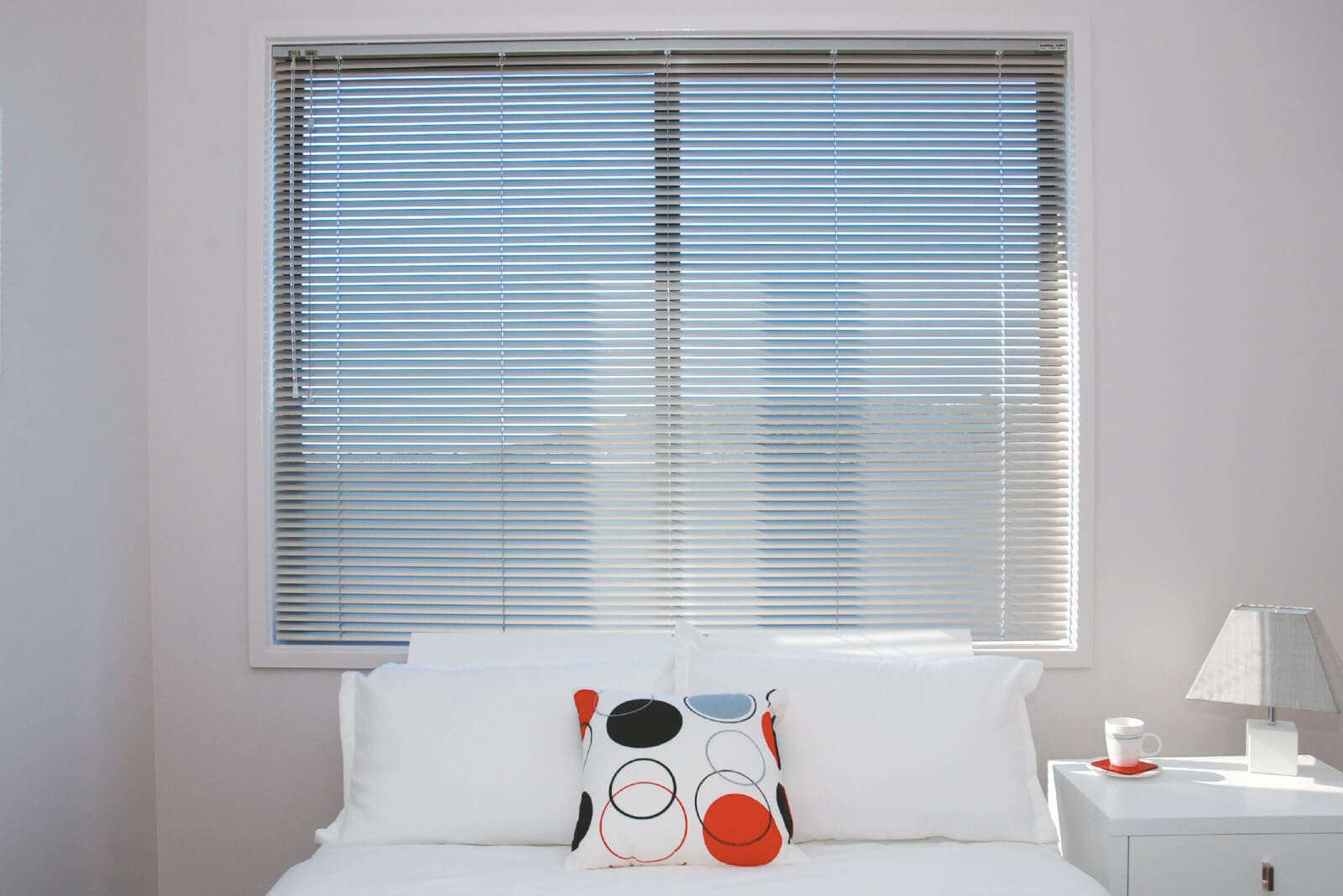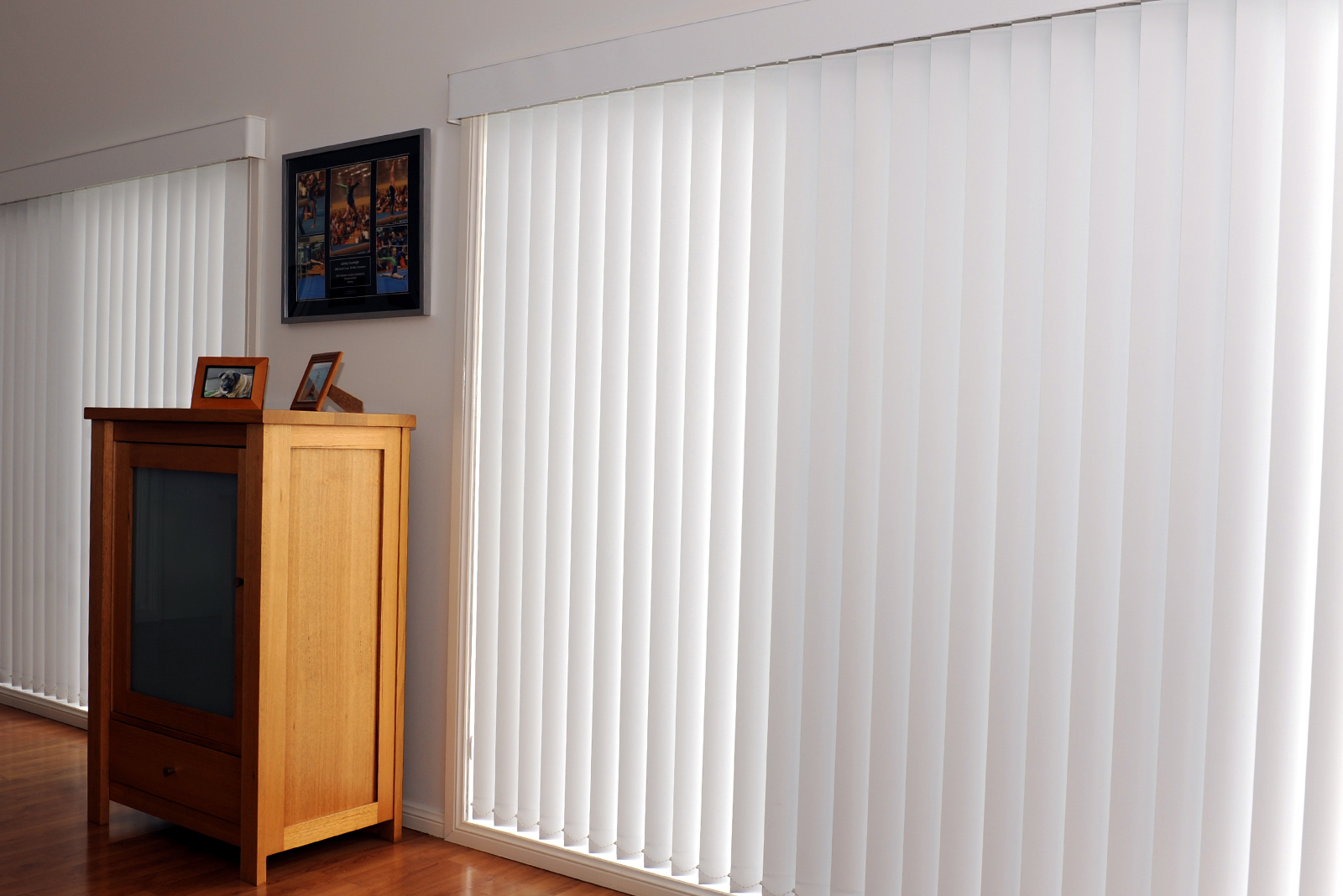 Vertical Blinds
Incredibly practical, Vertical blinds are an elegant way to cover any window. Like curtains, they are particularly effective over doorways as they can open from the centre to both sides OR from one side to the other.
Vertical blinds come with a chain which allows the louvres to rotate through 180 degrees. This give you complete control over the sunlight, your outlook & privacy.
Contemporary vertical blinds come is a wide range of fabrics including plain blackouts, translucent textured weaves & sunscreen materials.
Motorised Blinds
Virtually all our blinds can be operated by wall switch or remote control. We carry two world leading motor systems – Somfy & Turnils Merger.
Motorisation of blinds has a number of benefits aside from convenience;
often large blinds can be extremely heavy to lift
cords can be located in in accessible places etc.
child safety around cords
240 volt hard wired OR Lithium battery options
NeoSmart, Somfy Remote & App control options
Home Automation connectivity
Did you know that operating your blinds from a remote actually enhances the life of a blind. This is because the fabrics, chains & hardware are never touched. In most cases we use a tubular motor located within a tube to do all the heavy lifting – it's completely out of sight.
Merger NeoSmart Home Automation
Centralise & simplify your home with Neo Smart: the clever, convenient and compatible solution. One Neo Smart Wi-Fi-device supports up to 8 blinds per room, with a maximum of 30 rooms (totalling 240 motors)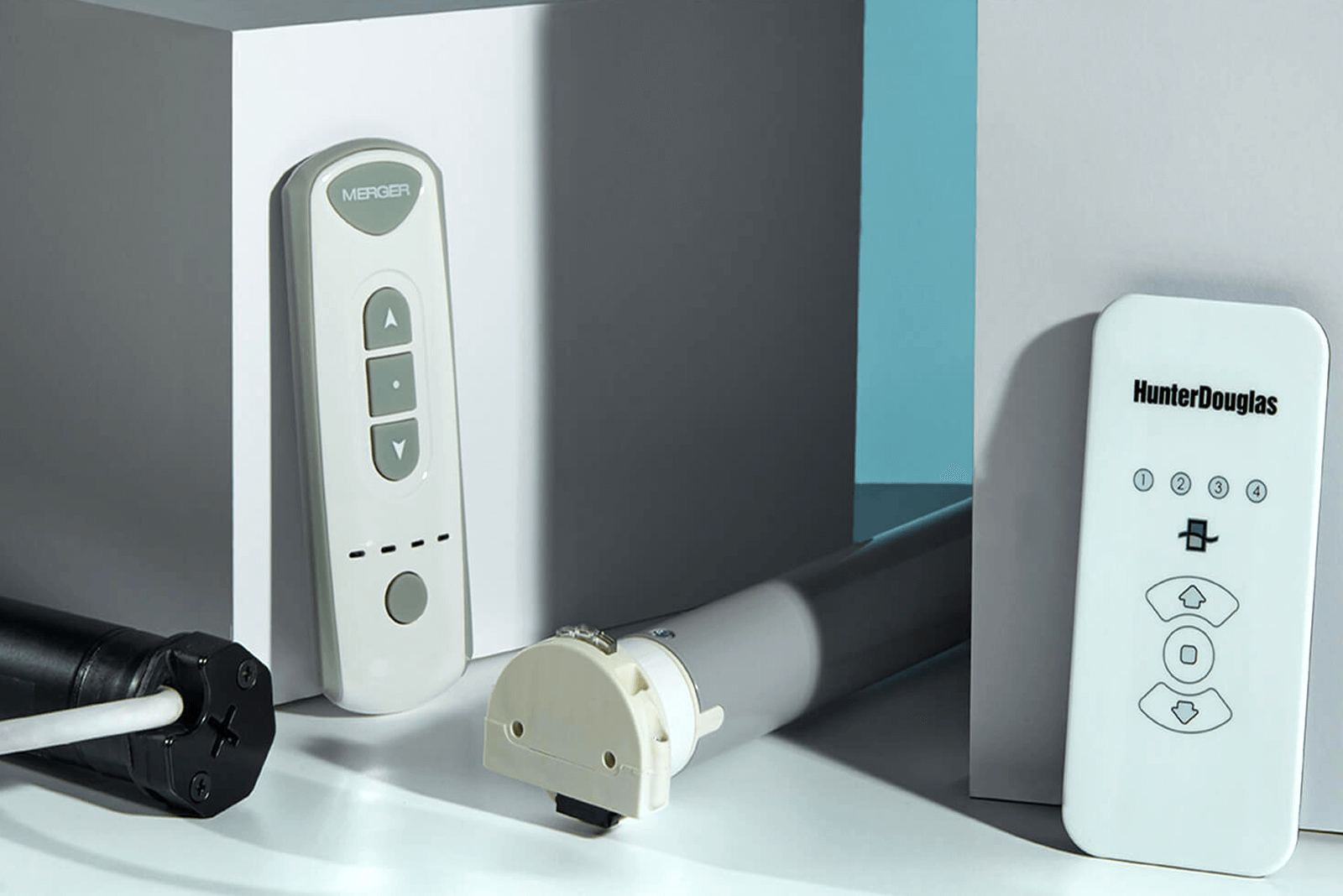 Testimonials
Thanks you for your excellent customer service today in providing very informative advice and quotation. The service you provided far exceeded any other quotation I have received for similar products (or any other quotations I have received in a very long time.) Your friendly and professional approach is a credit to you and Warrigal Blinds and Security. I would be more than happy to recommend your service to any potential customer and I am so glad I contacted your company for the quote as I have always had excellent service and products in the past and know that this quality and standard will be assured in the future.
Very happy with our experiance with your company and very happy with the end product. Finishes our bedroom off beautifully. Thank You.
"I am so happy with the results. The guys were great. I'm going to get them back to measure two more rooms (study and bedroom) and then have you make shutters for these and the TV room that has already been measured. I held off getting them thinking the timber blinds would look OK in this particular room but the shutters make them look shabby.
I can highly recommend Warrigal Blinds, they did a fantastic job on the installation and left my house clean and tidy! Thank you Warrigal for an efficient job from start to finish!
The installer who did our doors was very efficient and friendly and it took him no time at all to do a great job. Thank you.
We are very pleased with the products we have purchased from Warrigal. Our order was fulfilled promptly and the two staff fitting the blinds were friendly and very efficient.
Thank you Team. So far so good. I have always supported local. All the windows and sliding doors in my house have vertical blinds that were purchased from Warrigal Blinds and they are an excellent product.
Installer installed our shutters in a very professional way. He was extremely efficient and had the installation done in such a short time. I was also glad that he came earlier in the AM rather that the PM. This saved wasting the entire day waiting around. Very pleased with the service. Keep up the good work.
"I just wanted to congratulate (and if you can pass on to management) all of the staff at Warrigal Blinds. From the first point of contact, to coming to quote and choosing colours to final installation, all staff we dealt with were nothing short of professional. Excellent customer service is so hard to find these days. Such a pleasure dealing with you.